AutoCAD

Revit

Workflow

Computer-Aided Design (CAD)

Building Information Modelling (BIM)

Drafting

2D and (limited) 3D

2D and 3D

Rendering

Limited

Yes

Parametric or Generative modelling

No

Yes

Information management

No

Yes, including 4D, 5D, 6D, 7D

Cloud collaboration

No

Yes

Learning curve

Easy

Moderate

Plugins

Yes

Yes

System Requirements

- 64-bit Microsoft Windows 10 or 11

- 3+ GHz processor recommended

- Recommended Memory : 16 GB RAM

- Disk Space :10.0 GB

- 64-bit Microsoft Windows 10 or 11

- 2.5GHz or Higher processor

Highest CPU GHz recommended

- 16 GB RAM

- 30 GB free disk space

Price

$234/month

$1865/yr

$366 /month




$2940/yr
Applications of AutoCAD and Revit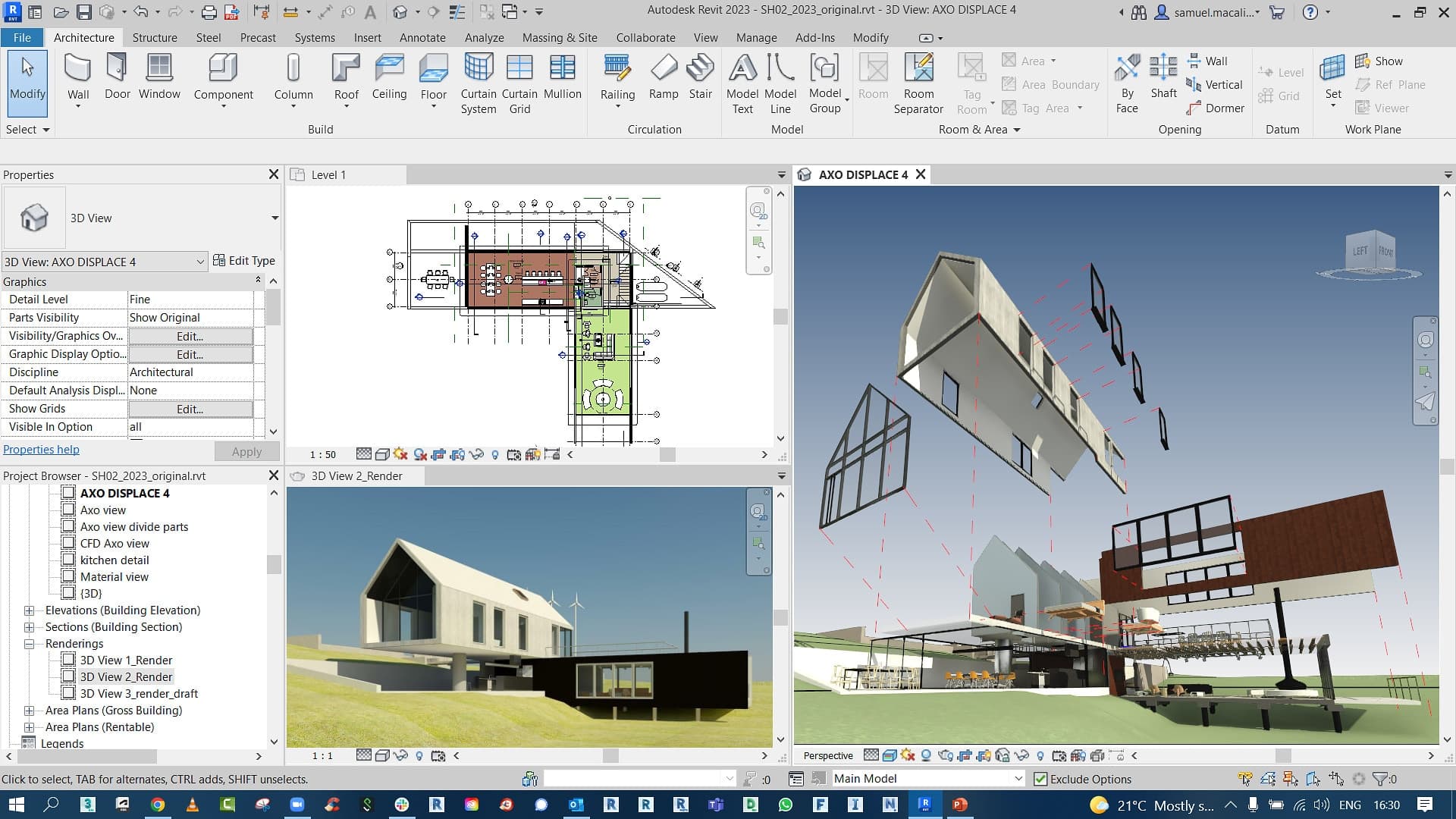 AutoCAD
In the AEC industry, AutoCAD is the go-to software for 2D and 3D drafting. One of the earliest flagship software from Autodesk, it is loved by both architects and engineers alike to design and annotate 2D geometry and 3D models. Why?
😀When compared to interfaces and features of Revit or other BIM software, those of AutoCAD are much simpler to understand and use.
😀Beyond straightforward drafting, it is easy to automate tasks by adding blocks and creating schedules in 2D as well as modelling in surfaces and mesh objects.
Revit
If AutoCAD is the most popular for drafting, then Revit takes the first place as a BIM software that has been used by architects and engineers alike worldwide. Most BIM workflows – be it from architecture or engineering (structural, civil and MEP) or construction – are feasible in just this one software. How?
😀Architects can use Revit right from the conceptual design stage for massing studies to the documentation stage.
😀Even after the construction has been completed, the Revit BIM model can be regularly updated for smooth operations and maintenance.
Fundamental difference between AutoCAD and Revit
When talking about Revit versus AutoCAD, there is one major difference that should be mentioned. That is – Revit is a BIM tool while AutoCAD is a CAD tool. BIM versus CAD is another common comparison in the AEC industry. This huge difference actually results in many subsequent differences in features, interface and interoperability as we will see throughout this blog.
What is CAD?
CAD stands for Computer-Aided Design and is perhaps the earliest form of digitalisation in the AEC industry. Until the mid-20th century, architects were drawing everything by hand and CAD tools became revolutionary as they cut down the duration of each drawing production. CAD software like AutoCAD allow both 2D drafting and 3D modelling. However, they lack coordination between each drawing and within the team.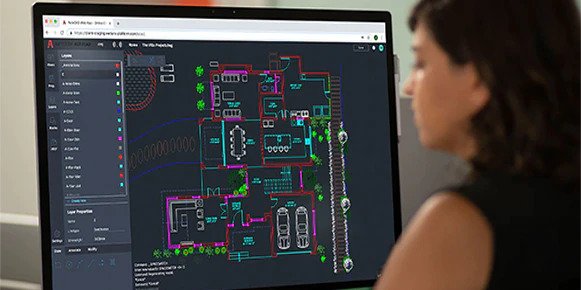 What is BIM?
BIM, or Building Information Modelling, is a methodology that amasses all the digital built asset data of a project in a single 3D model. It produces a digital representation that can be used from the first stage of conceptualization till the demolition stage. Through the use of BIM software, the enormous amount of information that is created in a built project is shared and managed at a multidisciplinary level. Such activity also necessitates software that allows for better coordination and collaboration with all stakeholders. And that is exactly what Revit is.
Features of the software
AutoCAD: Used for 2D and 3D drafting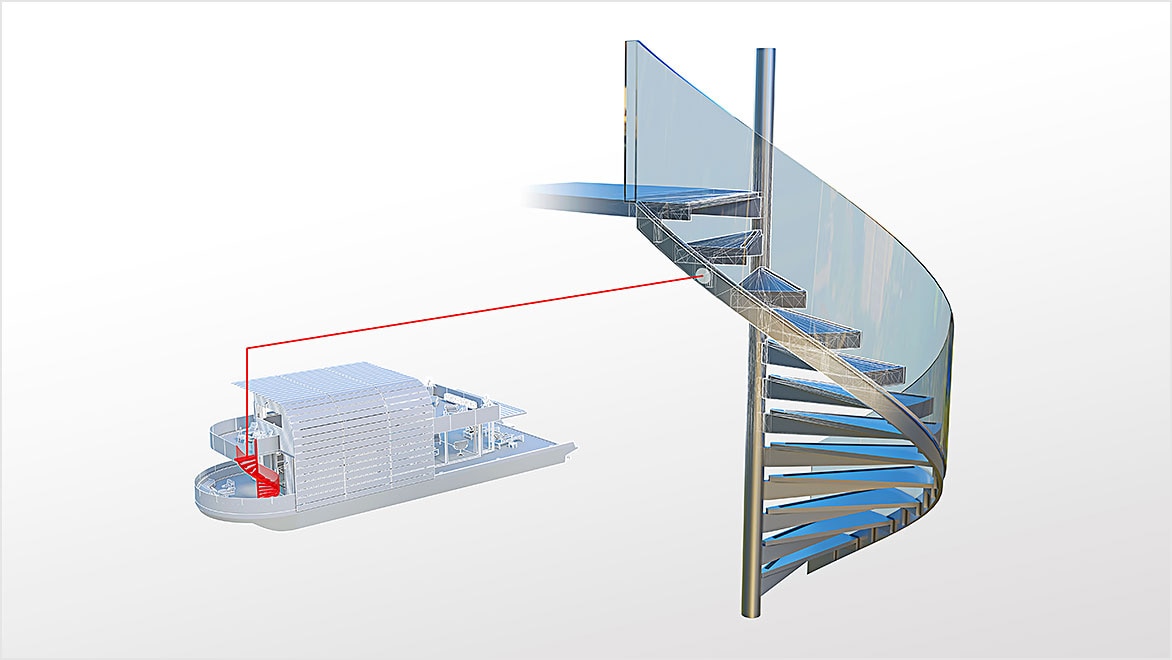 😀In both 2D and 3D drafting, we deploy 2D lines to construct drawings and models with accurate dimensions.
😀We can easily create sectional drawings using section planes while the different visual styles allow reviewing the objects in different edges and shading styles.
😀As AutoCAD has been in use for decades, it is easy to find CAD blocks of furniture and structural elements for faster workflows. In fact, there are so many CAD blocks that choosing the most suitable ones is quite a headache for many architecture students!
☹️ However, one major issue is that 2D elements need to be drawn separately.
☹️ While rendering is also feasible in AutoCAD to some degree, it is uncommon to find an architect using a rendering engine in AutoCAD. Most turn to Sketchup for 3D modelling, then export 2D elevation and section drawings into AutoCAD to improve their accuracy.
Revit: Used for 3D modelling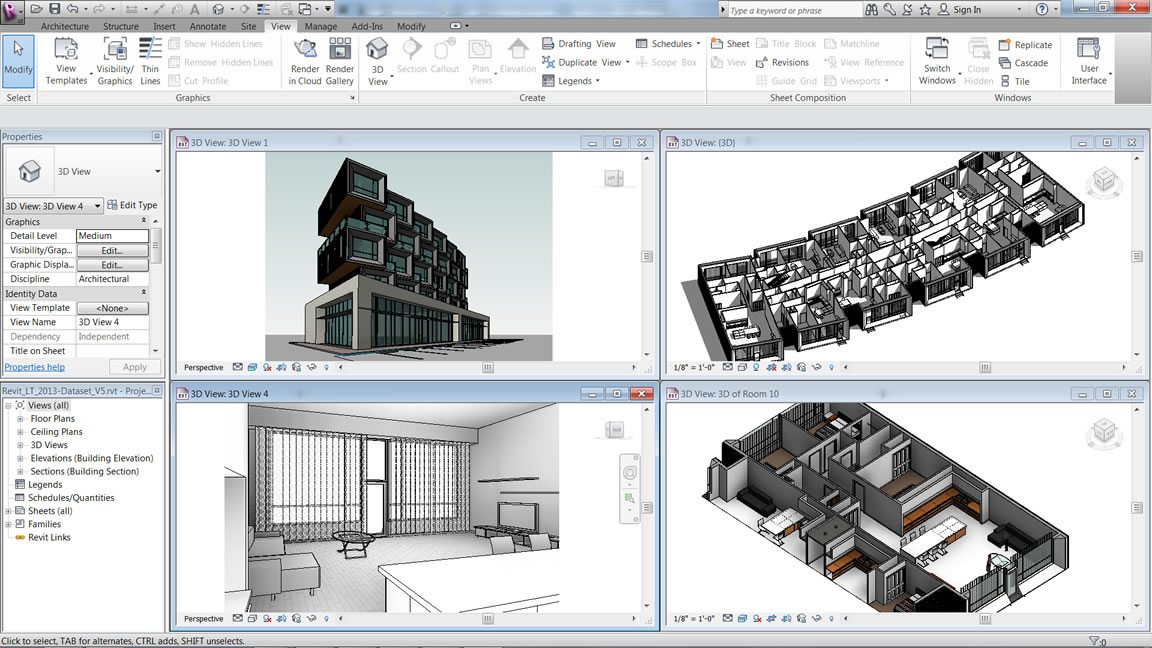 😀No software can cover all workflows necessary in construction, hence we need to use several software as architects or engineers. However, Revit is versatile in that it includes extensive features that streamline planning and construction workflows in the BIM process.
😀It is one of the most efficient software to use.
😀With a focus on creating and managing the data at a multidisciplinary level, Revit's features facilitate better collaboration with other professionals in and outside the team.
😀If one wishes to explore different modelling techniques in Revit, there are Revit plugins such as Dynamo and Rhino.Inside.Revit for parametric modelling. To make the modelling process efficient and information accurate, there are also BIM objects, accurately modelled digital representation of real-world products.
😀Revit can also perform simpler tasks like 2D drafting. However, most users will not create independent 2D drawings since they are created simultaneously and automatically with the 3D model.
Make sure to read through our Beginner's Guide to Revit to know more about the software and BIM before you start learning how to use it.
Ease of Learning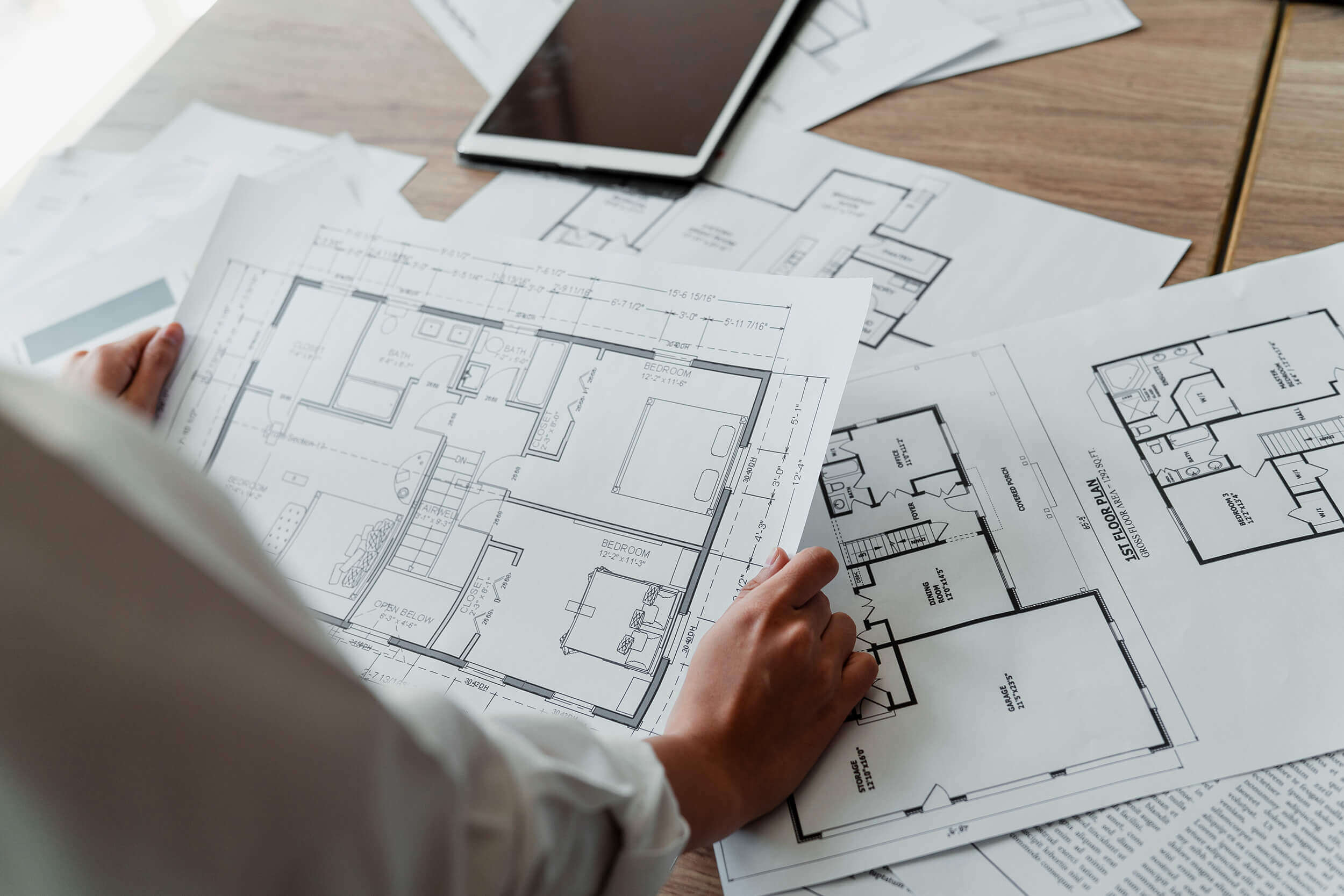 AutoCAD: Easy learning in shorter time
AutoCAD allows both 2D and 3D CAD drawings to be created, howerver, that's about the extent of its features.
😀2D drawings are created by manipulating lines and 2D shapes (whereas we create the 3D shapes and components directly in Revit).
😀3D modelling or drafting in AutoCAD is similar to the function in SketchUp where we push and pull the geometry to manipulate.
As easy as it may be, it cannot be compared to Revit when it comes to more complex modelling functions.
☹️Every geometry, plane and component are not linked to each other and it becomes quite a task to edit a 3D CAD model.
☹️3D models and drawings need to be edited for an update thereby increasing needless workload as well as errors.
Despite its shortcomings, it is still a favourite among AEC professionals for its simpler interface and drafting capabilities. Ask any architecture graduate; the majority will tell you AutoCAD is one of the first software they learnt in architecture school and most likely one that they will faithfully use.
Revit: A steeper learning curve but higher ROI
Why is Revit hailed as the top BIM software? It can streamline workflows across multiple disciplines in AEC to create data-rich, intelligent BIM models in a single centralised file. To do so, it needs a more complex interface that can cater to all requirements in 2D drafting and 3D modelling. The downside is that many beginners find Revit to have a steep learning curve. But trust me when I say it is not as difficult as many make it to be!
It is important to first understand how modelling works in Revit.
😀A BIM model has a multitude of information embedded in it.
😀The process of producing a data-rich BIM model may be tedious but it provides better efficient workflows for the later stages.
😀It is also easier to iterate and edit as any modification to the model will be reflected in all components and views.
😀It also means that a change in the 3D model will be automatically reflected in all relevant 2D drawings, hence it is unnecessary to update every 2D drawing individually.
😀The advantage of an intelligent model (which is what Revit models are) is that it minimises the scope of human errors that may occur due to multiple changes and updates in a model.
😀What's more, the data embedded in a BIM model can entail time and cost elements (4D and 5D of BIM Dimensions) that allow the AEC professionals to create estimates and schedules.
😀It also ensures transparent and accurate information shared within the team.
However, it should be noted that to incorporate such information, a BIM model needs to be at least in 3D. This is where the major difference between a CAD model and a BIM model becomes apparent. The CAD model created in AutoCAD comprises only the three dimensions (the graphical X, Y and Z axes) with no other information embedded to it, thereby making it unreliable for later cost and schedule workflows.
Range of plugins available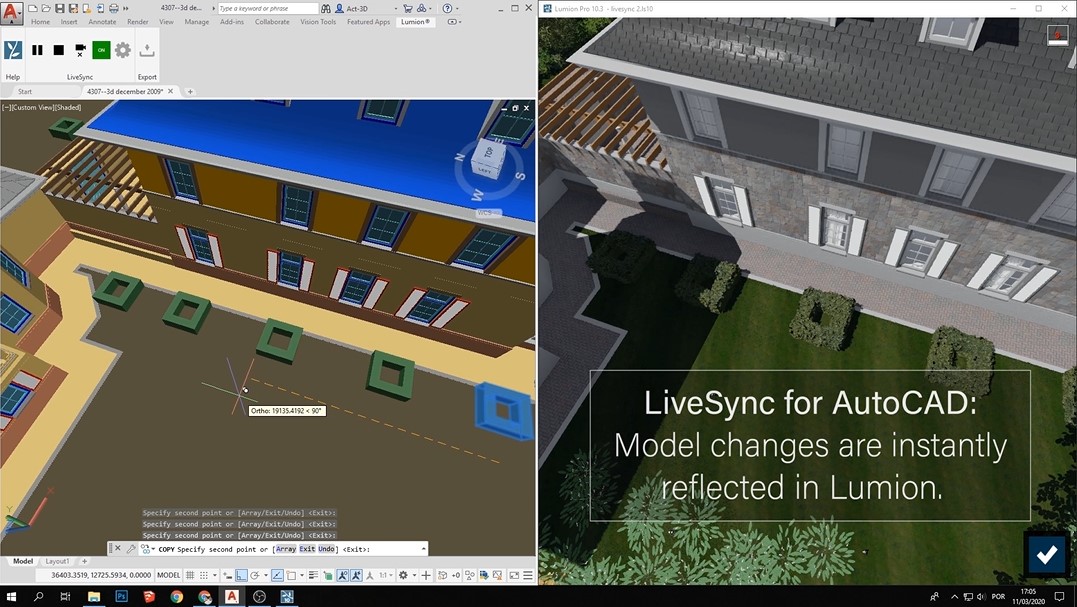 AutoCAD
Although Autodesk also provides several plugins for AutoCAD, you don't always need too many of them. That is because AutoCAD already includes necessary functionalities for drafting. An example of an AutoCAD plugin is Spatial Manager which allows importing and exporting spatial data from platforms such as Google Earth, GPS and even Excel. Lumion also has a plugin for the LiveSync function with AutoCAD. Just like in other software, it creates a real-time connection between Lumion and the 3D CAD model to develop a design and visualise it simultaneously.
Revit
Every user knows plugins are a lifesaver for Revit users as they facilitate complex and tedious functions for a seamless workflow. It is a well-known fact that Revit has numerous plugins, from both Autodesk and other developers. The most popular ones include pyRevit, a set of tools for efficiency, and Dynamo, a parametric modelling tool. In addition, several visualisation tools, like Lumion and Twinmotion, are available so that architects can visualise the end product while they design.
Systems Requirements
Being Autodesk software, AutoCAD and Revit have similar systems requirements.
Systems Requirements

AutoCAD

Revit

Operating System

64-bit Microsoft Windows 10 or 11

64-bit Microsoft Windows 10 or 11

Processor

Recommended: 3+ GHz processor

2.5GHz or Higher.

Highest CPU GHz recommended

Recommended Memory

16 GB RAM

16 GB RAM

Display Resolution

1920 x 1080 with True Color

1680 x 1050 with True Color

Disk Space

10.0 GB

30 GB free disk space
Price
Unfortunately, both software are on the pricier side. But if you are a student, consider yourself fortunate as Autodesk offers free licences of its software to students and academicians. As Autodesk software, licences for both AutoCAD and Revit come in 3 different options for subscription.
The subscriptions for AutoCAD cost $234 monthly, $1865 annually or $5315 for three years.
The subscriptions for Revit are more expensive and cost $366 monthly or $2940 annually or $8382 for three years.
If you plan to use both or switch completely to BIM, it is advisable to choose Autodesk AEC Collection rather than purchasing software separately. It only costs $3270 per year for a whopping 17 tools, for different AEC disciplines.

Which AEC professionals is it ideal for?
Architects and engineers dominate the user pool for AutoCAD.
😀 It is the software they turn to produce construction drawings as it is easier and faster.
☹️It is, however, impossible for other AEC professionals, like project managers, to rely only on AutoCAD to handle a project.
All project stakeholders can use Revit throughout the project lifecycle.
😀As explained above, Revit has countless features tailored to different disciplines. 2D drafting, 3D direct and parametric modelling, analyses, simulations, rendering, cost and schedules – you name it, Revit has it.
Final thoughts
Many professionals still prefer the intuitive interface of AutoCAD for drafting that they simply cannot let go of. Regardless, it is about time we accept that AutoCAD alone is no longer sufficient for the design and construction workflows of this era. Yes, AutoCAD has proven its value in the industry for decades, but when there is more suitable software, such as Revit, for bigger projects and more efficient workflows, should we not make the change?
If you wish to learn Revit as well as other key BIM methodologies, sign up for our BIM Professional Course. You will have a chance to explore industry-relevant knowledge and skills from industry experts working in top AEC firms.
For more information on BIM and software, visit our Resources page.