| | | |
| --- | --- | --- |
| | Revit | SketchUp |
| Workflow | Building Information Modelling (BIM) | Computer Aided Design (CAD) |
| Parametric Modelling | Yes | Yes, limited |
| Automation | Yes | No |
| 3D Visualisation | Yes | Yes |
| Collaboration | Yes | Yes, limited |
| Price | USD 2675/yr | USD 299/yr |
Before we begin comparing the features of Revit vs Sketchup, it is important to understand the functions of both software.
Revit vs Sketchup: Applications of the Software
Revit
● Functions of Revit
Autodesk Revit is a powerful BIM (Building Information Modelling) tool that enables a holistic approach to designing, planning and managing all the information relating to a project in a single, centralised BIM model. It is popular with all AEC professionals, from architects and engineers to site coordinators and project managers.

● Advantages of using Revit
The 3D model in Revit contains data from the very first stage of design all the way to the final stage of post-construction operations, thus streamlining the overall workflow. And 3D modelling isn't all there is to it; more pieces of information can be collated in the Revit model to achieve 4D BIM, 5D BIM and so on.

All in all, Revit is more than a 3D modelling or drafting software; it is a tool that supports BIM technology for seamless construction workflows.
Sketchup
● Functions of SketchUp
On the other hand, SketchUp is a favourite among architects. This tool provides easy 3D modelling to produce designs of various scales and typologies. We use Sketchup primarily for architectural and interior design.

● Advantages of using Sketchup
It is easy to model 3D structures with Sketchup's interface, especially in direct modelling technique, so it is less time consuming. The 3D Warehouse also offers numerous pre-modelled building components and furniture, hence architects prefer Sketchup for quick modelling.
SketchUp is the software most architecture students learn before anything else as it has a user-friendly, intuitive interface. Once you have mastered this tool, any type of 3D model can be created in a short time.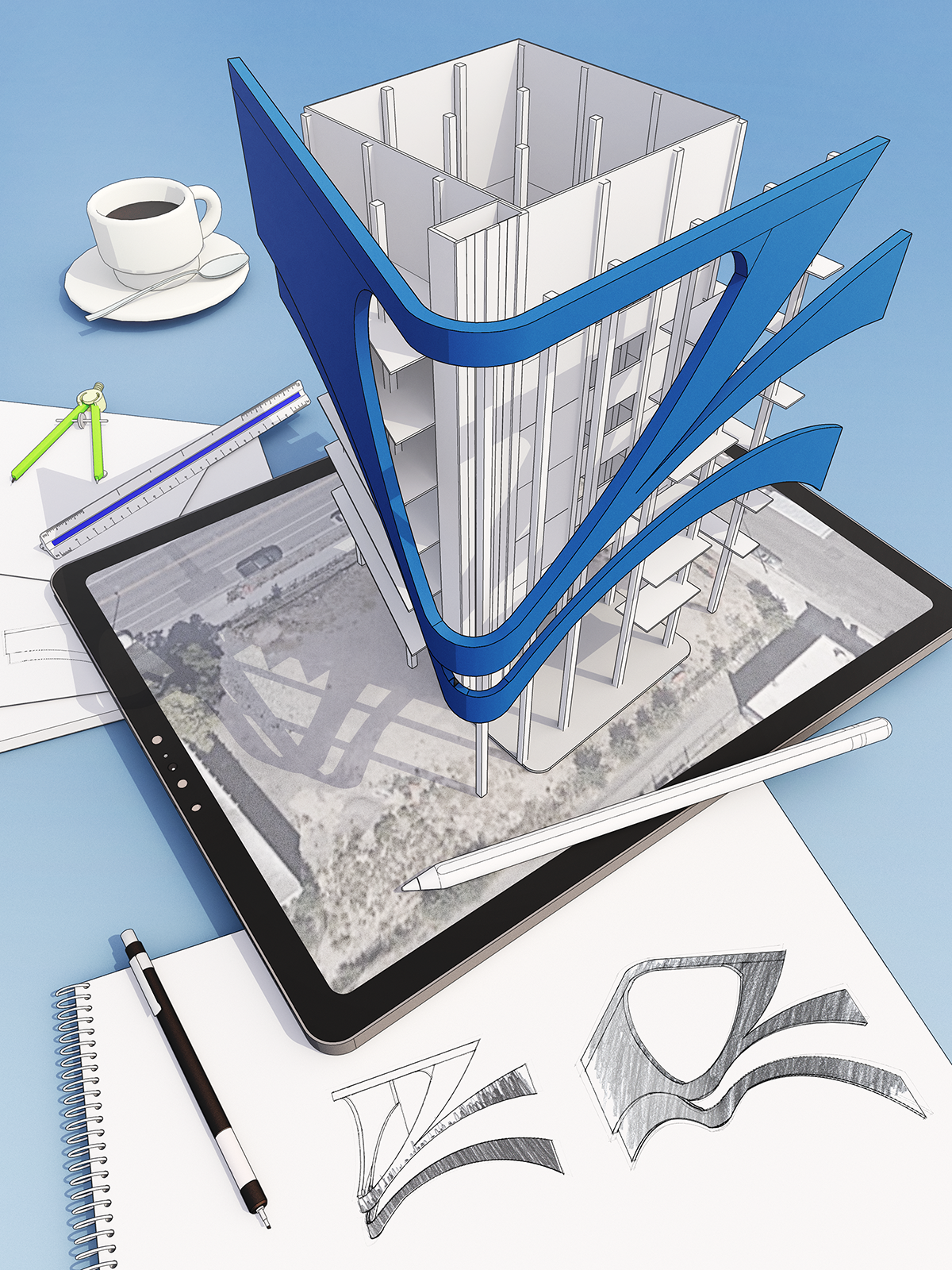 Revit vs Sketchup: Key differences
Modelling
Modelling in Autodesk Revit is quite different from modelling in SketchUp or even AutoCAD. In Revit software, you construct building elements directly. To construct a wall, choose the wall function, set the attributes and place it anywhere in the model. It may be a but still, it is rather efficient in the long term.

Many users like SketchUp software for its user-friendly interface and toolset. Modelling in SketchUp usually requires only two functions – push and pull. It is the signature feature of SketchUp that allows users to model an object by clicking on a face, then dragging it up and down. Therefore, it is also easier to modify a model element regardless of shape and size.
Parametric Modelling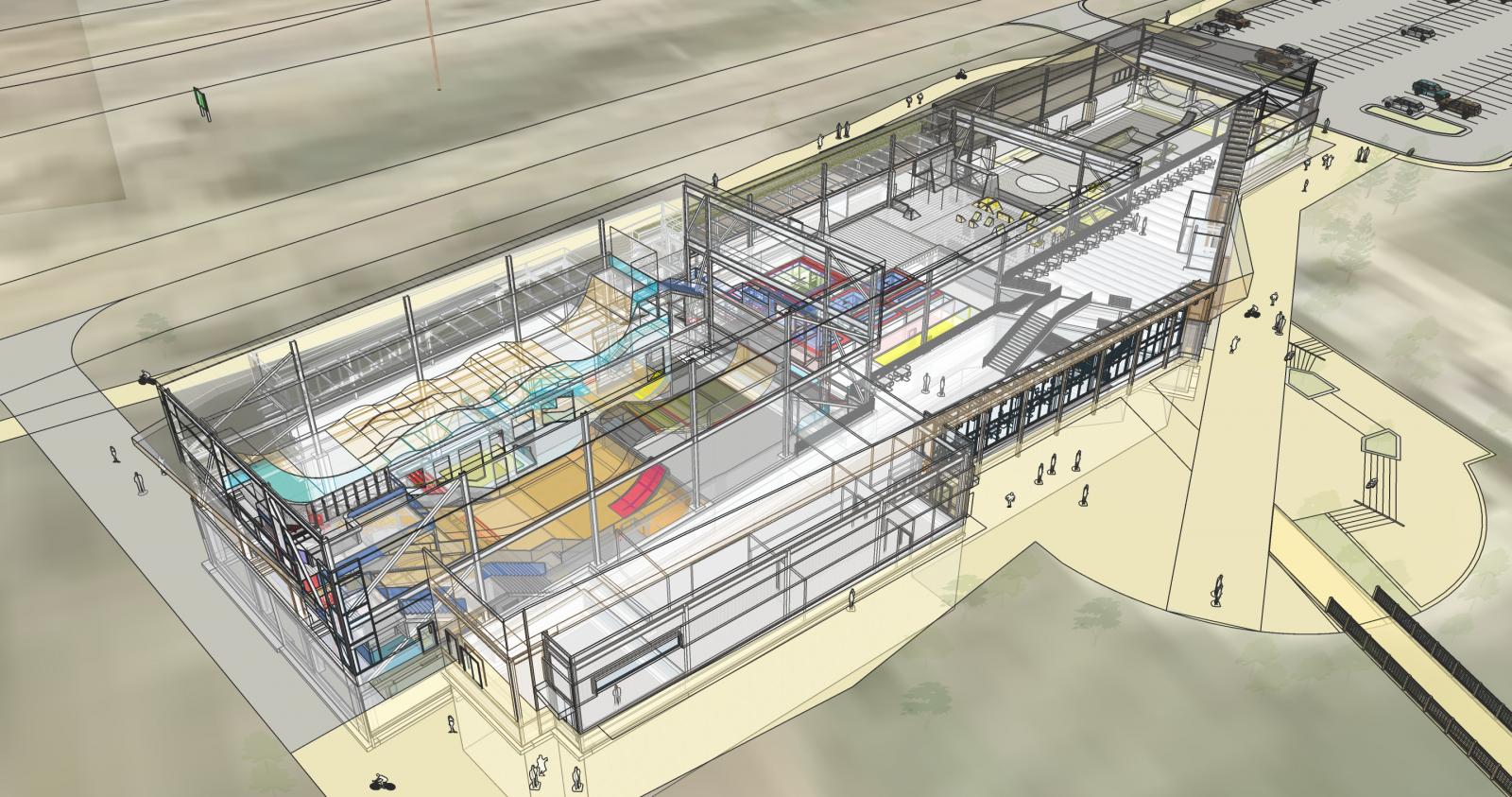 Both software are capable of parametric modelling with the use of plugins.

Dynamo is one of the most commonly used plugins in Revit software for parametric modelling. If you need something more powerful, Rhino.Inside.Revit is another choice that integrates Rhino 3D's interface into Revit, allowing parametric customization with the Grasshopper tool.

For SketchUp, too, there are a number of plugins for parametric modelling like Viz Pro. Although it is not a popular choice, Robert McNeel & Associates also provides Rhino.Inside tool for SketchUp software.
Automation
Any modification in a 3D BIM model in Revit is automatically reflected in all related components and views, including 2D plans, sections and elevations. This ensures that the model is always up to date regardless of how many times it is edited.

Meanwhile in a SketchUp 3D model, manual assistance is needed to update any changes throughout the model, especially when exporting to 2D.
Collaboration
BIM, via Revit, allows virtual, cloud-based collaboration and coordination at a multidisciplinary level to share and manage the built asset's data.
Collaboration is one of the main functions of Revit as a BIM tool.
Revit comes with collaborative functions to facilitate multidisciplinary coordination
We can also use additional tools like BIM 360 for data management and exchange.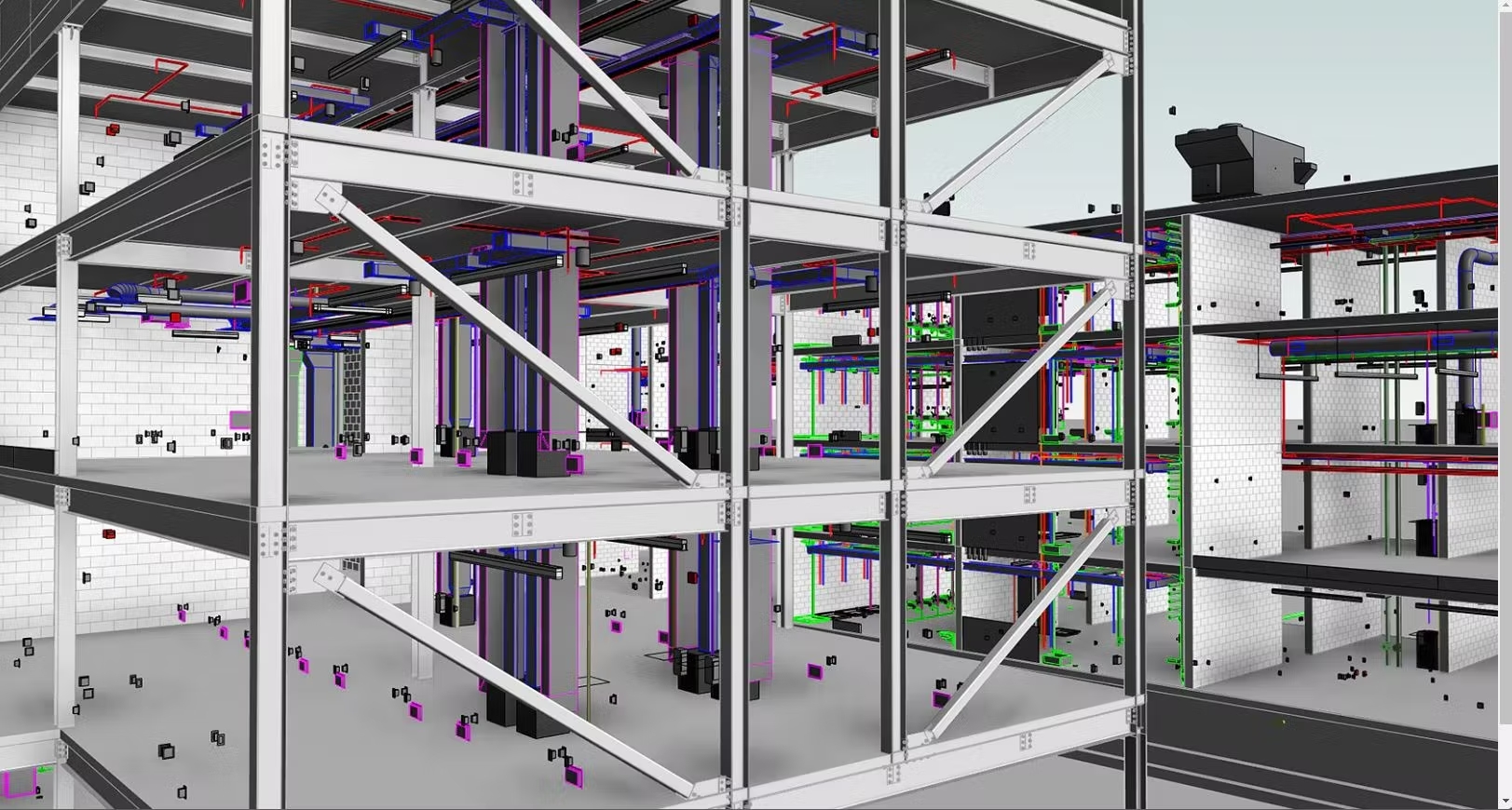 The efficiency level for coordination and collaboration in SketchUp cannot be compared to that of Revit as it is not a BIM tool.
- SketchUp also has Trimble Connect, in which models can be imported for further collaboration with colleagues or other specialists.
- SketchUp Viewer enables collaboration by allowing us to experience the SketchUp models with AR/VR technology.
Range of Tools and Plugins
The tools in Revit cater to all major AEC disciplines – architectural design, MEP and structural engineering – all in one software package. These features allow precise modelling of building components with relevant data embedded, which can then be used to create material take-offs, scheduling and cost estimation.
There are also plenty of Revit plugins to/for:
- Customise the interface
- Boost your workflows
- Improve productivity
- Visualisation
- Parametric modelling
- Building performance analysis
Do you know that Oneistox' BIM Professional Course teaches not only Revit software, but its plugins and more BIM tools? You will be learning to make full use of BIM's capacities!
Most of the tools in SketchUp software centre around modelling in general. Just like Revit, SketchUp also has plugins and extensions, found in Extension Warehouse, to streamline the modelling process. However, unlike Revit, most plugins for Sketchups are targeted mostly towards modelling and productivity.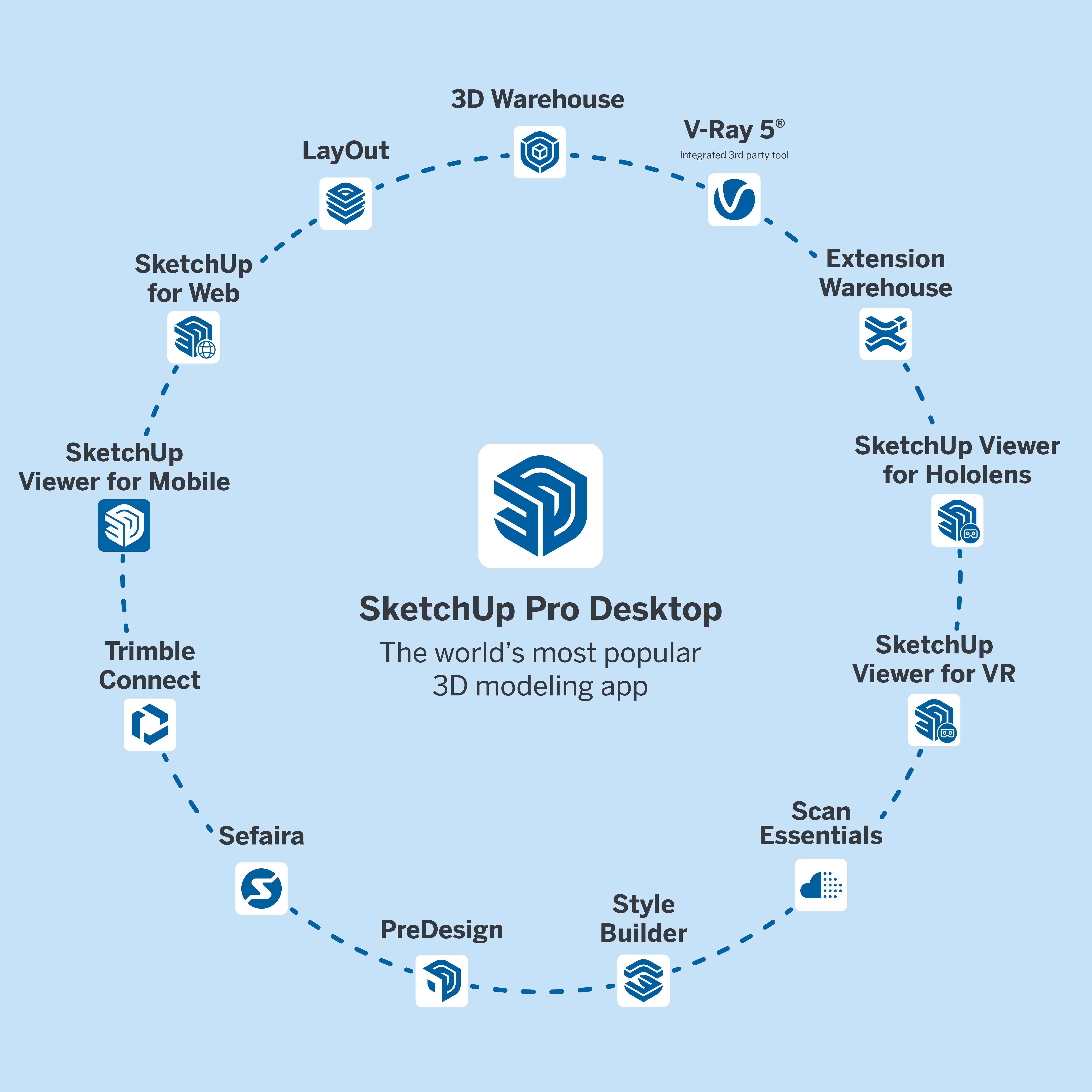 Cost of the Software
While Revit software does not have a free version (there is, however, a trial version), Autodesk offers free licences for students and educators. For commercial use, Revit's priced around USD 7600 for a three-year licence, USD 2675 for annual and USD 335 for monthly licences.

Comparatively, Sketchup is priced much lower than Revit. The cost of a SketchUp tool depends on the version you go for. The most commonly used versions are SketchUp Free and SketchUp Pro. The free version comes with limited features and tools while the Pro version has the full set. The Pro version costs USD 299 per year for commercial use. Trimble also offers SketchUp Studio at USD 55 per year for students and educators.
Transitioning files from SketchUp to Revit
The interoperability between Sketchup and Revit allows Sketchup files to be imported into Revit interface for detail modelling and documentation. Most architects will agree Sketchup is more suitable for quick modelling or conceptual models, but it lacks the details. Sketchup models can be imported into Revit several ways:
- as an "In-Place" Component
- as a "Link" in a Revit Project
- Via IFC Export

How about Revit to Sketchup? This also works easily in two ways:
- By exporting Revit files in .dwg format
- Via IFC Export Workflow
Which one is right for you?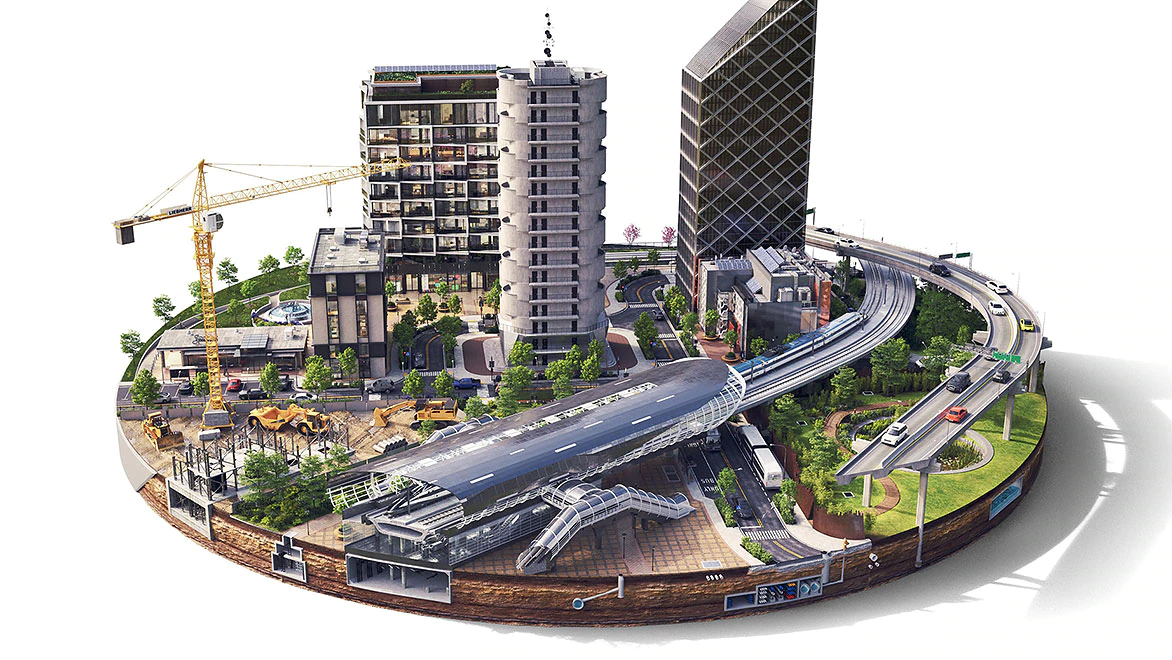 Revit is, without a doubt, one of the most versatile software in the AEC industry. All industry professionals can use it, whether you are an architect or a site manager. You do not need to be a BIM professional to use Revit! Since it has all the features for 3D modelling, rendering and coordination, it is no wonder that more and more professionals are turning to Revit.

SketchUp software, meanwhile, has enjoyed wide popularity in the AEC industry, especially among architects, in the past few years. It is one of the software that is heavily relied upon for 3D modelling. It is common to find architects using it right from the conceptual stage to the final 3D modelling stage.

Yes, SketchUp has served architects well so far. But it's about time we move on to a better, more efficient software like Revit that will save us time and money with seamless workflows.
Interested to learn Revit software in depth and master BIM workflows? Oneistox's flagship BIM Professional Course allows learners to explore real-world BIM applications with Revit and other BIM tools. What makes this even better? The course is led by BIM professionals working in top AEC firms.
Head to our Resources page to learn more about BIM, Revit and other tools that will help you be a better architect.